158 Results found
Podcasts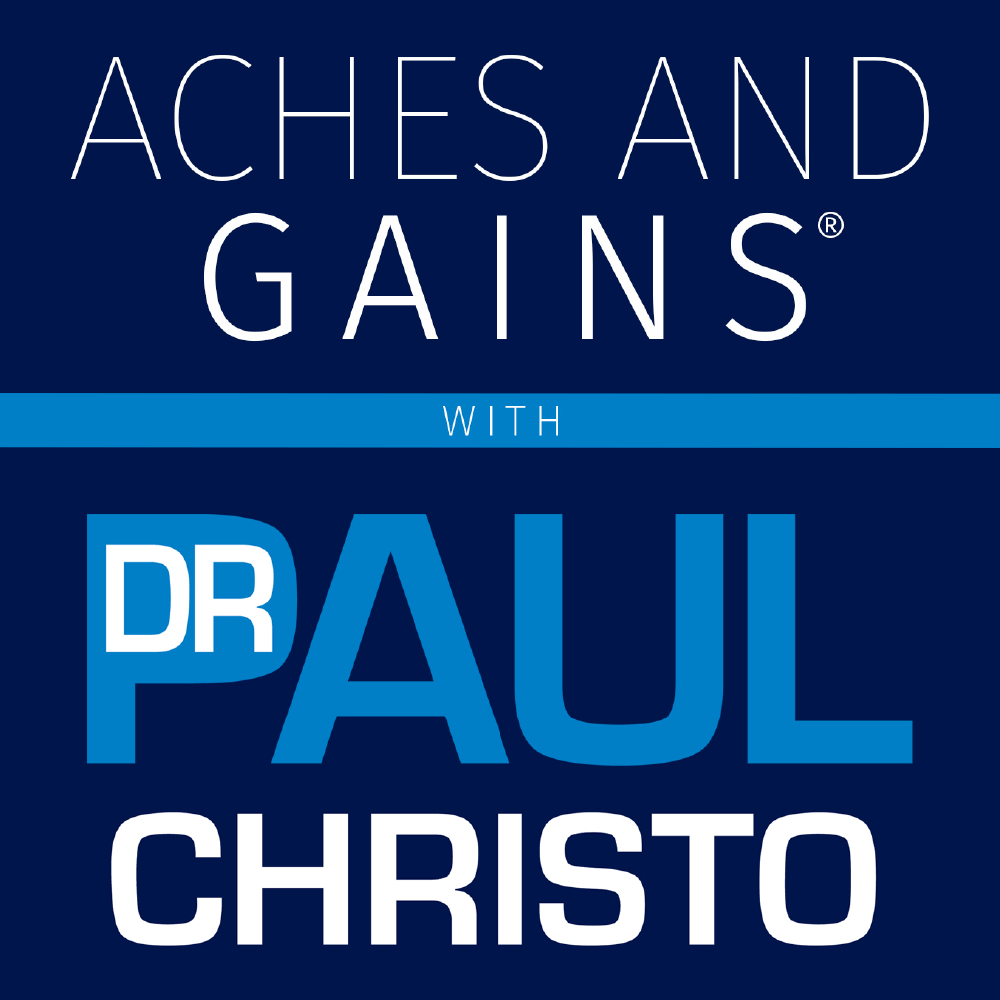 Aches and Gains
Nov 29, 2021
GammaCore is a new device for acute, episodic cluster headaches and for prevention. It's the first transcutaneous stimulator that targets the vagus nerve in the neck, and it's FDA cleared. Mark Mitchell will share the impressive effects of vagus nerve stimulation on his headaches, level of function, and emotional well-being. Then, Dr. Stephen Silberstein, Professor of Neurology and Director of the Jefferson Headache Center at Thomas Jefferson University talks about cluster headache, traditional treatments, the vagus nerve, and the value of the gammaCore device for treating this devastating disorder.
All Episodes
206 Results found
Podcasts
Anesthesia Success
May 15, 2023
As the academic year draws to a close, it's a time of excitement and anticipation for many residents and fellows. You've worked hard to hone your skills and gain valuable experience, and now you're preparing to take the next step in your career. But as you make the transition from trainee to attending physician, it's important to consider the financial implications of this change.
All Episodes
23 Results found
Podcasts
ASIPP Podcast
Jun 7 2021
Today's podcast brings together four important leaders in the field of interventional pain medicine, and the future growth of American Society of Interventional Pain Physicians (ASIPP). ASIPP, Immediate Past President Harold Cordner MD and President Amol Soin MD welcome Michael Lubrano and Kunji Patel for an interactive discussion on the future of IPM: Where we are now and what our future holds. Certainly we are at an exciting time, and who would have seen it coming? Ten years ago would we have talked about therapeutic cannabis? How about regenerative medicine as a major opportunity to afford relief to our patients, certification, a first and leading textbook "Essentials of Regenerative Medicine", the opportunities to demonstrate skills in person, online, and via TeleTesting. Our meetings have been virtual, then hybrid, and now we look forward to meeting again in person for fellowship, and the excitement of interpersonal meeting and greeting. COVID-19 has touched us all. As one of the greatest tennis players of all time once said that he won by finding advantage in adversity. The leadership at the American Society of Interventional Pain Physicians has stepped up with guidelines, and best practices for our challenging times. Looking forward to our younger physicians, we find emergence of the enthusiasm and specialty development that is such a dynamic component of our organization. We continue to look forward to leadership from the youthful injection of talent and the enthusiasm that is embraced by the ASIPP and our specialty. This is what keeps us as a leadership community as we look forward for the necessary but often underestimated epidemic of pain control, while we also address the opioid crisis and COVID head-on. We are truly one of the few specialists that have three crises that are managed and processed to design successful solutions by innovation, our younger participants, membership, and the promise that each individual brings with their unique talent. The American Society of Interventional Pain Physicians welcomes our new generation, and I hope this podcast gives just a hint of how much enthusiasm we have ahead of us. We hope you enjoyed this podcast!
All Episodes
182 Results found
Podcasts
32 Results found
Podcasts
ReGenMed101
September 22, 2019
ReGenMed101 Interview Series with Dr. Samuel Shem (aka Stephen Bergman) the author of House of God and Man's 4th Best Hospital. He received his Medical Degree from Harvard Medical School, PhD from University of Oxford, and currently serves as an esteemed NYU Langone Hospital and School of Medicine Faculty. In this podcast listen to him discuss his motivation for writing the New York Times Best Seller House of God. His philosophy that affected thousands if not hundreds of thousands of healthcare workers for over 3 decades. He further details the injustice he witnessed first-hand and now brings to the forefront injustice to the current medical system for both healthcare workers and patients. Dr. Shem will also read 2 excerpts from his new book Man's 4th Best Hospital, and calls to action the doctors of our time find ways to bring the human back to medicine. Pre-Order his new book here: "Man's 4th Best Hospital" on Amazon Learn more about Dr. Sam Shem: on his official Website: www.mans4thbesthospital.com/ Thank you for listening, don't forget to subscribe.
All Episodes
276 Results found
Podcasts
The Pain Exam Podcast
Apr 12, 2023
Dr. Rosenblum reviews a case report discussing Platelet Rich Plasma Intra-discal Injection using ultrasound and fluoroscopy. The author mentions use of ultrasound to avoid the Internal jugular vein, carotid artery, phrenic nerve, esophagus and neural structures. The author mentions mixing lidocaine with PRP and Dr. Rosenblum comments on his experience and knowledge of the technique. Dr. Rosenblum mentions the risk of disci tis.
All Episodes
6 Results found
Podcasts
The Road to Chair
Sep 15, 2020
Listen to the 7th episode of The Road to Chair, a podcast series developed by the AAP's Resident/Fellow Council (RFC). In this episode, Neal Rakesh, MD, Former Chair of the RFC, interviews Joel Press, MD, Physiatrist-in-Chief at Hospital for Special Surgery in New York City and Professor of Rehabilitation Medicine at Weill Cornell Medical College. Dr. Press shares his journey from choosing medicine to becoming a Chair and gives insights on his celebrated career, including helping to create the field of sports medicine.
All Episodes
1661 Results found
Videos
For the first time, neuroscientists have recorded objective biomarkers of chronic pain from inside the brain of individuals suffering from...
1661 Results found
Videos
Chronic facial pain is considered one of the conditions that affect quality of daily life of patients significantly and...
Guidelines aimed at reducing opioid prescriptions among all U.S. physicians led to a decrease in prescribing patterns among oncologists,...